The deadline to link your PAN with Aadhaar has been extended by March 31, 2020.
Earlier, as per CBDT, if you do not link your PAN with Aadhaar card before Dec. 30,2019 then your PAN will be fully invalid. As per the latest news if your PAN and Aadhaar do not link by March 31, 2020, then your PAN card will be inoperative. After that when you add your Aadhaar with your PAN card, it will be again operative.
How to link Aadhaar number with PAN ?
Process 1: If you are a taxpayer then login to the e-Filling portal using User ID & password. After that go to link Aadhaar option under the profile settings.
Process 2: If you are not a taxpayer then CLICK HERE for go to direct Aadhaar link option on e-Filling option.

For add Aadhar with PAN.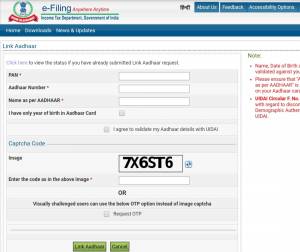 To check the status of Aadhaar PAN linking CLICK HERE to go to the direct status check option.